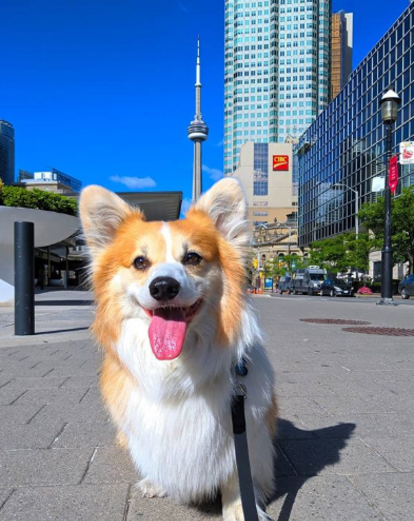 Kimchi the Corgi is a 6 year old Pembroke Welsh Corgi from Toronto, Canada 🍁spreading love + joy across the world and social media.

She is considered a unicorn of Corgis because of her fluffy coat which is a recessive gene of the breed. Kimchi has been strutting her stuff online since 2014 and has been in numerous publications and viral videos.

She was named "Kimchi" because of her fierce and spicy personality and love of Korean food. Self-given "The Beyonce of Corgi's" title she loves making new friends, dancing and modeling in return for belly rubs and snackroos. Whether a McDonald's french fry or Pizza crust she'll be right by your side.

Enjoy her adventures!​​